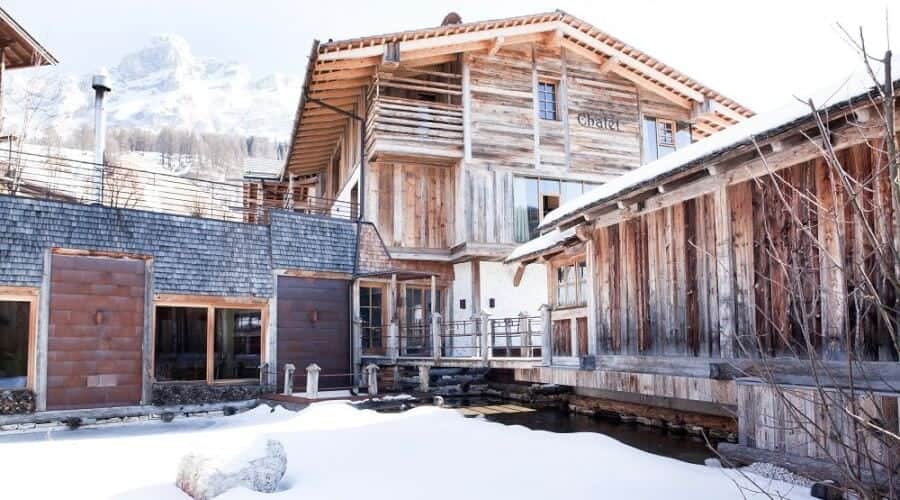 Wintersport in Italië: Val Badia in het hart van de Dolomieten
Ben je op zoek naar een bestemming voor wintersport in Italië? Val Badia in het hart van de Dolomieten erg aangenaam. Want naast het flinke aanbod wintersport, staat gastvrijheid hoog in het vaandel en is de culinaire traditie om van te watertanden.
Omgeven door de mooiste bergen ter wereld is Val Badia een populaire wintersportbestemming. Het skigebied ligt in Zuid-Tirol en is maar liefst 130 kilometer rijk aan skipistes die gezamenlijk 53 liftsystemen tellen. Van de moeilijkste tot de makkelijkste pistes: voor elk niveau is er iedere dag weer een nieuw gebied te ontdekken. Maar ook mensen die weinig op hebben met skiën, zullen zich in deze regio vermaken.
Wintersport in Italië
Val Badia ligt in het dal van de Gran Ega-rivier, op zo'n 90 kilometer rijden van Bolzano. De regio telt zes belangrijke skidorpen: Corvara, Colfosco, La Villa, San Cassiano, Badia en La Val. In en om deze dorpen kun je niet alleen skiën en snowboarden, maar ook alpineskiën, langlaufen en hiken. Wie iets minder avontuurlijk is, kan plaatsnemen in een van de sleeën die er rondrijden, voortgetrokken door paarden. Om zich vervolgens af te laten zetten bij een van de gezellige cafés voor een verwarmend drankje.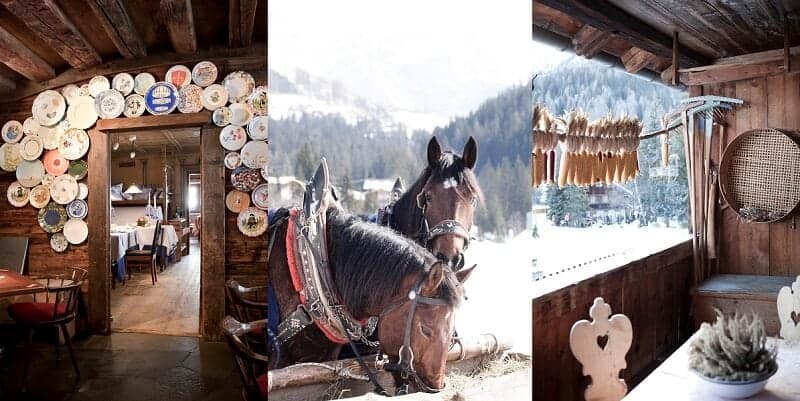 Plat Ladinisch
Iets meer dan 2000 jaar geleden veroverden de Romeinen Val Badia, zij zorgden voor een politieke revolutie in het gebied. De taal die er destijds werd gesproken, werd samengevoegd met het vulgaire taalgebruik van de Romeinse militairen. Zo ontstond het 'Ladinisch', dat hier ook vandaag de dag nog wordt gesproken. Bewegwijzeringsborden in het gebied geven alles dan ook aan in het Italiaans, Duits en Ladinisch.
Dorpskring
Niet alleen de Ladinische taal heeft standgehouden, ook de eeuwenoude architectuur is belangrijk voor de regio. De dorpsstructuur in Val Badia, de zogenoemde viles, staat al sinds de Romeinse tijd. In de viles werden boerderijen, masi, in een kring gebouwd, zodat iedereen door zijn eigen akkers omringd was. In het midden van de kring werden diverse voorzieningen gedeeld, zoals een fontein, een plek waar dieren water konden drinken en een grote gemeenschappelijke oven. Elke maso behoorde toe aan één familie. De reden dat veel boerderijen hun authentieke karakter hebben weten te behouden, komt door de Tiroolse wet van de 'gesloten boerderij'. Deze wet zorgt ervoor dat eigenaren van de boerderij hun huis niet mogen verkopen aan derden, maar alleen aan hun oudste zoon.
Eten
Omdat er in de winter weinig was om mee te koken, moesten de inwoners creatief zijn met ingrediënten. Dat resulteerde in gerechten als gerstesoep, turtres (gebakken broodjes gevuld met spinazie of zuurkool), schlutzkrapfen (ravioli gevuld met spinazie) en furtaies (een spiraalvormig, gebakken dessert), die nog altijd heel populair zijn.
Panificio Costner di Pedraces
Bij dit traditionele bakkertje moet je zijn voor de enige echte puccia, een rond broodje. Het bakkertje is gevestigd in het kleine plaatsje Pedraces en is te herkennen aan schattige, mintkleurige luiken aan de buitenkant. Strada Pedraces 35, Pedraces
Restaurant Stüa de Michil
Dit restaurant is gevestigd in Hotel La Perla, waar chef-kok Nicola Laera aan het roer staat. Nicola heeft een Ladinische moeder en een vader uit Puglia, wat resulteert in een mooie mix aan gerechten. Al op jonge leeftijd won de chef een Michelinster. Zijn specialiteit? Tartaar van rendier met hazelnoten, raapselderij en rode kool-ijs. Ook het hotel is een aanrader! Strada Col Alt 105, Corvara
Chi Prà
Bij deze kaasmakerij haal je de lekkerste kaas, ricotta, yoghurt en boter, allemaal vers geproduceerd. Je kunt er tevens overnachten. Strada Parüs 7, Badia
Pasticceria Dorigo
In deze pasticceria loopt het water je in de mond: de lekkerste taarten staan hier uitgestald. Maar wat je volgens veel mensen écht niet over mag slaan, is de apfelstrudel. Strada Artejanala, Corvara
Macelleria Pizzinini Walter
Al sinds 1958 zit deze slager in San Cassiano gevestigd. Het familiebedrijf haalt het vlees bij lokale boeren en bewerkt het vervolgens in eigen slagerij. Hier haal je de lekkerste delicatessen om mee naar huis te nemen. Strada Colz 131, La Villa
Restaurant La Siriola
Dit chique restaurant ligt net buiten het dorpje San Cassiano en serveert gerechten voor ieders smaak; of je nu voor veilig gaat of wat avontuurlijker bent ingesteld. De wijnkaart is zeer uitgebreid, net als de dessertkaart. Strada Prè de Vì 31, San Cassiano Alta Badia

Delizius
Dit zaakje is specialist in kaas en worst. Maar ook voor goed geprijsde wijn en grappa zit je hier goed. Daarnaast kun je er heerlijke, winterse kant-en-klaarmaaltijden halen, voor als je zin hebt om een avondje in je eigen berghut te eten. Strada Micura' de Rü 51, San Cassiano Alta Badia
SLAPEN
Albergo Ladinia €€
Wie op zoek is naar een klein, romantisch hotel is bij Albergo Ladinia in Corvara aan het juiste adres. De kleine kamers met hout beklede wanden doen knus aan en uit de kranen in de badkamers
stroomt zuiver water uit de Dolomieten. In de keuken van het restaurant wordt traditioneel Ladinisch gekookt. Oh, en het uitzicht op de schitterende bergen, dat krijg je er gratis bij.
Hotel Fanes €€€
Als je je liever onderdompelt in een kruidenbad in plaats van een pak sneeuw, dan is Hotel Fanes in San Cassiano een goede optie. Hier weten ze namelijk precies hoe ze je in de watten moeten
leggen. Denk aan: sauna's, zoutbaden, een Turks stoombad, jacuzzi's, zwembaden en ontspanningsruimtes. Maar er is meer. In de wellnessruimte kun je namelijk genieten van schoonheidsbehandelingen en massages. Houd je partner wel van wintersportactiviteiten? Of combineer je het graag? De shuttlebus van het hotel brengt je in een paar minuten naar de skilift. In het hotel kun je standaard kamers boeken, maar je kunt er ook voor kiezen om in een Natura Loft te overnachten. Hier heb je een ruime loft tot je beschikking met privésauna, een zithoek met
openhaard en een grote walk-in-closet.
Maso Runch
Grenzend aan het natuurpark Puez-Odles, in het plaatsje Badia, bevindt zich de accommodatie Maso Runch. Deze B&B is een echt familiebedrijf waar de natuur en dieren eromheen worden gerespecteerd. Hier geniet je iedere dag van verse melk en eieren en ben je omgeven door prachtige natuur, die met een laagje sneeuw op haar allermooist is.
DOEN
Skiverhuur Moritz
Breng je niet je eigen wintersportuitrusting mee? Dan zijn er in de omgeving genoeg plekken waar je jouw benodigdheden voor een geslaagde vakantie kunt huren. Skiverhuurder Moritz is er een
van, in een gezellige houten hut. Hier kun je ook sleeën huren.
Chiesa di San Leonardo
De grootste trots van het gehuchtje San Leonardo is de Chiesa di San Leonardo. Dit bijzondere witte kerkje met rode beschilderingen is toegewijd aan – je raadt het al – de heilige San Leonardo
en dateert uit de achttiende eeuw.
Paardrijden in de sneeuwPaarden zijn altijd een belangrijk onderdeel geweest van de gemeenschap in Val Badia. Equestrian centre Teresa biedt diverse activiteiten aan. (tel: 00 39 339 3913677)
Sella Ronda Tour
Wie al wat ervaring heeft op de latten, kan de Sella Ronda Tour doen. Dit is een van de betere tours in de Dolomieten, doordat je 40 kilometer aan één stuk kunt skiën, zonder twee keer dezelfde
piste af te hoeven gaan. De tour neemt je mee over de Campolongo Pass, Pordoi Pass, Sella Pass en Gardena Pass en langs vijf dorpjes: Arabba, Canazei, Selva Gardena, Corvara en
Colfosco.
Kijk voor meer informatie over skiverhuur en activiteiten op altabadia.org
Dit artikel verscheen eerder in De Smaak van Italië.
Bewaren
Bewaren
Bewaren
Bewaren
Bewaren
Bewaren
Author:

Redactie

Posted:

oktober 26, 2016